Online Florist Website Seo

Sims Designs designed the Offshore Blooms (North Devon Wedding Florists) website and then we optimised all the site pages for their chosen search terms. They were interested in gaining a top ten position in Google for their new website.

As the site was new, patience was the key. With any new site, it can take up to six months to get listed in Google for targeted search terms, so a 'softly, softly' approach was required.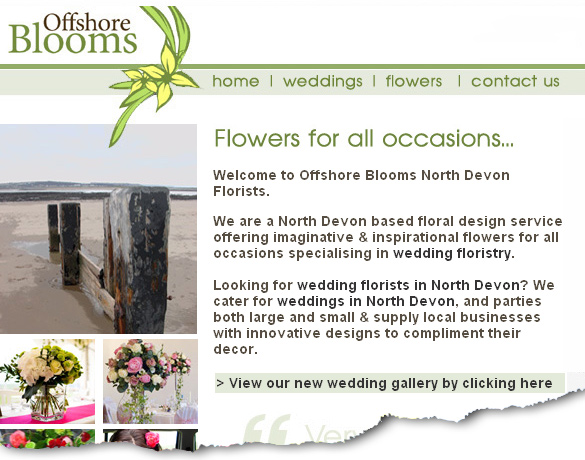 SEO : The plan of attack
After the site was completed we concentrated on the number of links that the site had to it and the quality of links. This coupled with periodic updates to the site helped us optimise the site successfully for the client.
The Outcome
After the optimization process had been completed the site had been updated and we had managed to achieve a number one ranking in Google, a number one position in MSN and Yahoo! for the site. *
* This information was accurate at the time of writing.
If you are interested in achieving a high search engine ranking for your website, please contact us today.