Manufacturing Website Optimization

The client approached Sims Designs initially regarding the creation of a new website for their small hand tools. They were also interested in achieving a high ranking for their new website so decided to use our seo services as well.

As the website had just been designed we were able to work on the site in conjunction with Sims Designs website development team to optimise the site for the client. As with every project the client provided us with a list of search terms and we then targeted these for their website.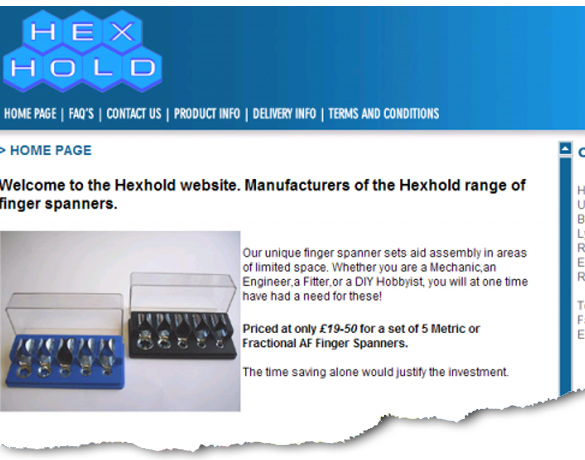 The plan of attack
As the site was new it was going to take a few months before the site was picked up by the main search engines, so our initial focus was on a backward links campaign for the Hexhold site, along with submission to a range of directories.
The Outcome
After the optimization process had been completed the site had been updated and we had managed to achieve a number one ranking in Google, Yahoo! and MSN for the site. *
* This information was accurate at the time of writing.
If you are interested in achieving a high search engine ranking for your website, please contact us today.