Printing Website Optimization

Marco Print approached us regarding a new website for their Business Printing business. They were also interested in achieving a high ranking for their site.

Sims Designs designed the site with seo in mind and we then optimised the website pages for the clients chosen search terms.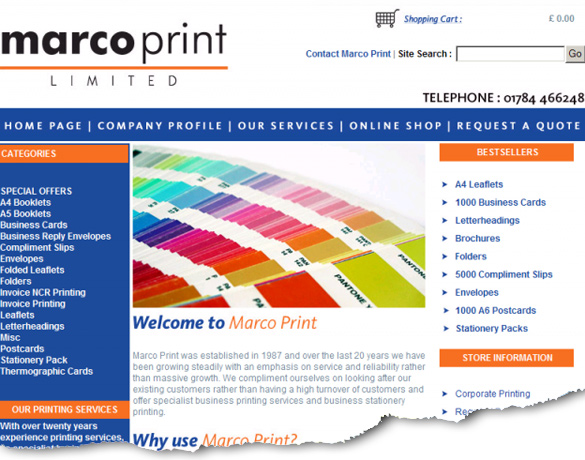 SEO : The plan of attack
As it was a new site patience was the key. The site was going to take a while to filter into the search engines, so a so a steady link building campaign was started.

When adding links to a new site it is crucial not to go too mad too soon. Our patience paid off and the client is now enjoying a high ranking along with a very good looking and effective ecommerce site.


The Outcome
After the optimization process had been completed the site had been updated, we had managed to achieve a numer one ranking in Yahoo! and Google for the site. *
* This information was accurate at the time of writing.
If you are interested in achieving a high search engine ranking for your website, please contact us today.