Property Website Optimization

The client approached us initially regarding seo of their website for their mobile homes and park homes in Spain . They were also interested in achieving a high ranking for their new website so also opted to use our seo services as well.

As with every project the client provided us with a list of search terms and we then targeted these for their website. Whilst the website itself could perhaps do with a redesign, we are still able to offer our seo services for older websites without the need for a redesign.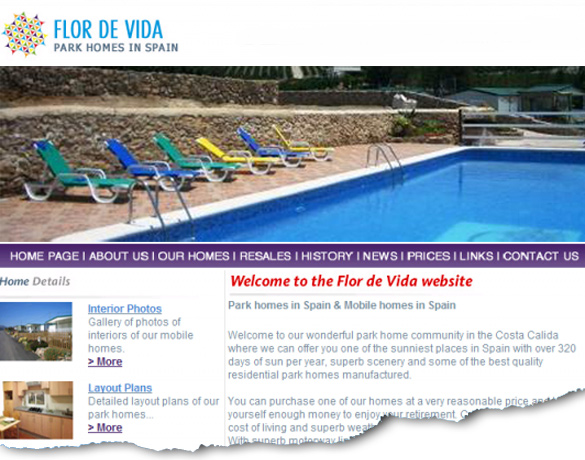 SEO : The plan of attack
After we had carried out a review of the site, their current rankings and popularity, we recommended some design and content changes to the client.

The site also needed numerous backward links set up for it, so we embarked upon a large links campaign for the client. The site was also submitted to a good selection of directories and the Yahoo! directory.
The Outcome
After the optimization process had been completed the site had been updated and we had managed to achieve a top ten ranking in Google for the site, and an even higher position in Yahoo! *
* This information was accurate at the time of writing.
If you are interested in achieving a high search engine ranking for your website, please contact us today.