First Choice Holidays Website Seo

First Choice holidays approached us regarding their new holiday car hire website. They were interested in achieving a high ranking for their site.

Due to the restrictions regarding security we emailed our recommended site changes to them and they updated the website accordingly.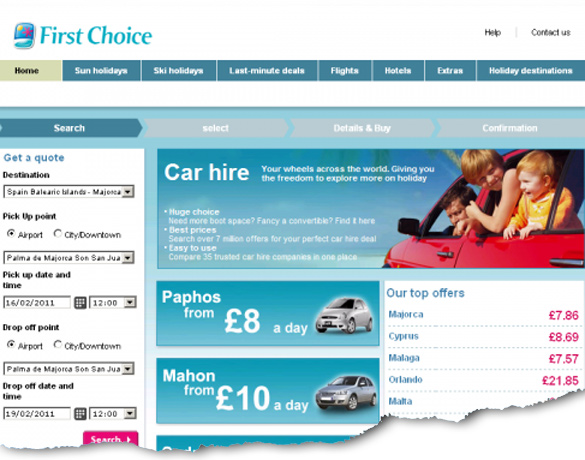 SEO : The plan of attack
After we had carried out a review of the site, their current rankings and popularity, we recommended some design and content changes to the client.

The site also needed numerous backward links set up for it, so we embarked upon a large links campaign for the client.
The Outcome
After the optimization process had been completed the site had been updated and we had managed to achieve a top five ranking in Google for the site. *
* This information was accurate at the time of writing.
If you are interested in achieving a high search engine ranking for your website, please contact us today.