Surf Shop Website Seo

The redesigned the Second Skin Surf Shop site was optimised for their chosen search terms. They were interested in gaining increased visibility in the search engines for their website.

The site is in quite a competitive sector of the internet, so as well as working on the on page factors, a certain amount of time had to be spent on 'off page' factors.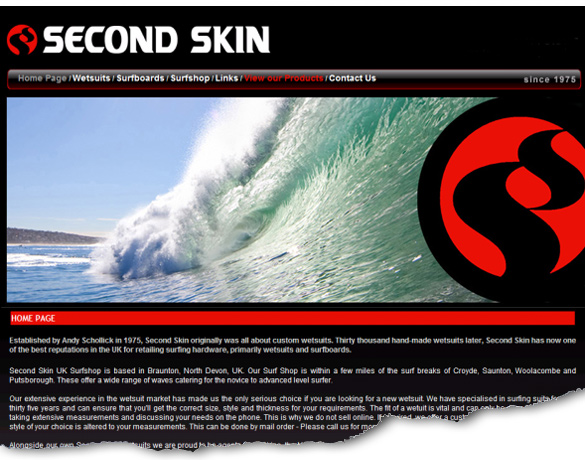 SEO : The plan of attack
During the redesign of the site we concentrated on the link structure and navigation of the site and improved the quality of the coding of the website.

The site also needed a few more backward links set up for it, so we sourced these for the client, over the period of a few weeks.
The Outcome
After the optimization process had been completed the site had been updated and we had managed to achieve a high ranking in Google, MSN and Yahoo! for the site. *
* This information was accurate at the time of writing.
If you are interested in achieving a high search engine ranking for your website, please contact us today.